So Paris Fashion week is over and I'm already missing my morning fashion ritual. So inspirational and makes me wanna go shopping immediately (however I always wanna go shopping). I know that lot of you seriously hate following trends but for me it's fun. Fashion is fun, or at least it should be…

I'm actually pretty big fan of Karl Lagerfeld, especially love his work for Fendi and Chanel. How hot (I mean COLD) was the latest Chanel collection? Only Karl could make Baptiste Giabiconi look like a cave man from ice age :)
Karl
could move mountains importing 265-ton iceberg from the northern reaches of Sweden to the
Grand Palais
in Paris.
I don't know if it's some kind of a sign but today postman brought me package with the coolest t-shirt… Wait… Wait… guess what - my daddy Karl is printed on it :)
I even got his identity card (click to enalrge) :)
... and now question for everybody (especially Boy) -
If Karl Lagerfeld was in the back of a police car, what would it be for?
:)))
p.s. if you haven't seen FakeKarl blog check it out –
Karl Lagerfeld
's Guide to Life
http://www.fakekarl.com
************
Finally Paris Fashion Week is over, and all the drama getting on line to take place on a virtual front row and be the ferst to watch new collection is gone.
I guess, that digitalized fashion era is good - first of all you get direct access to the freshest information, secondly, you already know what's you gona get by next shopping, thirdly, you are aware of next trends and by spring cleaning already know what to keep in you closet and what to burn/donate/resell/bring to your summerhouse. However there are fashion grands, who don`t know how to comment this digital phenomenon. Marc Jacobs in his brief interview for all those, who was watching Louis Vuitton A/W 10/11 collection via Facebook or iPhone, he said, that he doesn't know is it for good or for worse.
couldn't find the original video, vut you can rewatch the whole show on vuitton.com
And I guess that traditional media is just threatened to death with all that innovations, which in it's conception are reducing the importance of mediums. Yes, it costs you a fortune and connections to get on a show, but it's almost free to get a better look with all the details by "visiting" the show virtually. So there is a possibility that with a time traditional fashion media will be eliminated as we know it now. But no panic, dear friends, still there will be printed fashion journals, which will actually cost more, because more and more advertisers will move to the Internet. You may wonder why i say for a while, well, everyone is aware of e-readers and e-ink, devices such as Google Kindl are capable of showing pictures. You say: "ah whatever they are all monochrome", I reply: "hold your horses - Mirasol is on it's way". Mirasol by Qualcomm (click to learn more) is just a prototype of a full color e-reader, but with a time it will get bigger, with more vivid colors and greater resolution. But from a mid-term perspective I don`t see any major thread from boggers side, that they`ll replace fashion journalist. It's easy to explain: the majority of blogger are domesticated by fashion brands and there's no real critics on collection; most of fashion bloggers has no clue what journalism is; and lack of finances, which limits bloggers activities.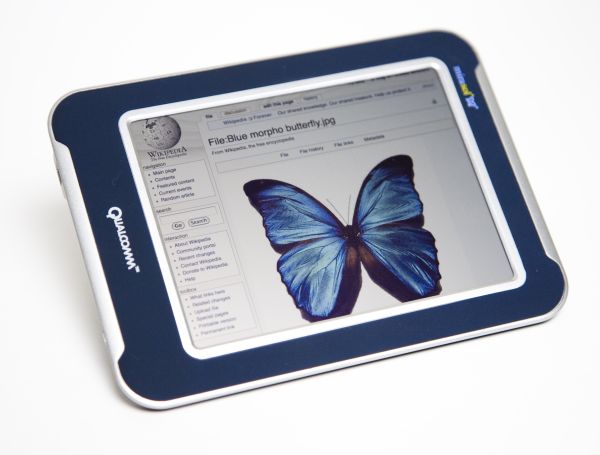 This is my prediction of the future. Let's just wait and see how things are going to develop and I`m certain that our generation will witness traditional media's fall and rise of digital one.
Ok, enough with analytics lets move to fashion fun facts (FFF)
Looks like Madonna has it all, multi-platinum albums, several film roles, few movies (as a director), spiritual guru. But no, she can`t get enough, together with a company Iconix, who owns such brands as
Candie's, Joe Boxer and Badgley Mischka are launching Madonna's fashion line named Material Girl (what a surprise). "
The "Material Girl" collection was inspired and designed in collaboration with Madonna and her daughter Lourdes (what a surprise), along with Iconix Brand Group's in-house fashion department. In addition to the back-to-school apparel collection, "Material Girl" will also launch in multiple categories including footwear, handbags and jewelry. The collection will retail from
$12.00 to $40.00. Well, after designing collection for H&M, apparently Madonna has decided to create her own H&M... Let's event dictate. More here.
French Vogue, together with it's head
Carine Roitfeld were blacklisted from Balenciaga's fashion show. Rumors says, that Ms Roitfeld has spied on Balenciaga for MaxMara. There are no comments from both sides. So let's just wait for some explanations.
And finally my
answer to Girl's question! Q:
If Karl Lagerfeld was in the back of a police car, what would it be for? A: for using illegal drugs to powder his wig.

I love Girl`s new tee!!!
Dear followers we have some great news to share with you, but before that we need to get final approvals. Just a small teaser: there will be a great chance to meet all you in one great place!
Stay tuned and have a great evening!